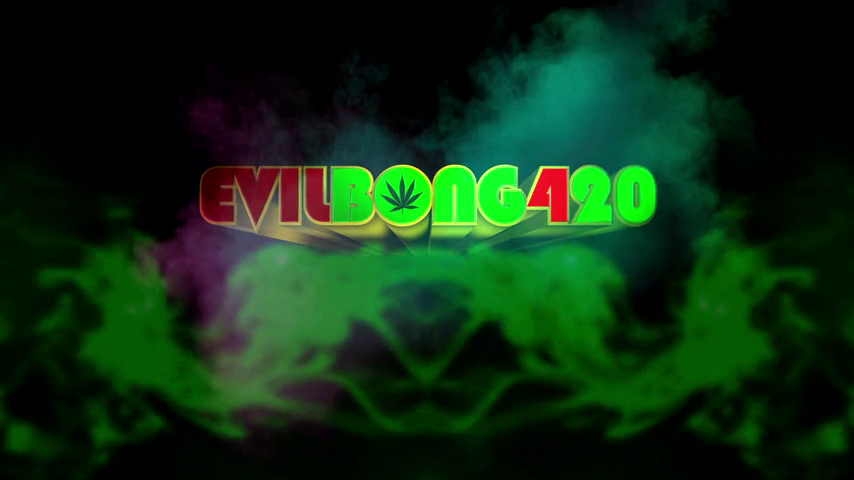 #425 – Evil Bong 420 (2015)
Evil Bong 420 (2015)
Film review #425
Director: Charles Band
SYNOPSIS: Having escaped the bong world, Rabbit sets up a bowling alley to fulfil his dreams. While he is welcoming his guests for the opening night, Ebee, the evil bong herself, along with the Gingerdead man, who is also trapped in the bong world, arrange to travel to the bowling alley and return Rabbit back to the bong world…
THOUGHTS/ANALYSIS: Evil Bong 420 is a 2015 comedy horror film and the fourth film in the Evil Bong film series. Following the last film, where Rabbit was trapped in the bong world, where the evil bong creates illusions to keep people their forever, he decides to follow his dream and opens a topless bowling alley where people can smoke weed. That…is basically the plot of the film. With a run-time of only fifty-three minutes, it's barely a film at all, and even then it still seems to have trouble filling the screen with content. Most of the first half of the film is just dialogue, with Rabbit welcoming the various guests into the bowling alley. None of these characters are particularly interesting, and only serve as a stereotype to make very specific jokes. You would think that these characters are being introduced only to be killed off later as this is a horror movie after all, but no; none them are killed and only one gets an injury. The whole setup just seems pointless.
Apart from all the new characters that are introduced in the film for no reason, there are a few returning characters, such as Rabbit, who seems to have become the main character of the series now, and Larnell, who is stuck in a love triangle. Of course, Ebee the evil bong herself returns, but spends most of the movie in cut-aways to the bong world, where she engages in trash talk with the "gingerdead man." I imagine these scenes are hilarious if you're stoned watching a bong and an evil gingerbread man arguing with each other, but otherwise they're pretty uninspiring. The gingerdead man himself is a character from another film series (unsurprisingly called the gingerdead man) made by the same production company, and previously crossed over with the evil bong franchise in the Evil Bong vs Gingerdead Man film of 2013. The character himself is perverted, dirty and a nasty bit of work, but never gets round to killing anyone. The focus seems to be much more on the gingerdead man than the evil bong, which is distracting, and gives the film a different feel than its predecessors. All of the other characters apart from Larnell and Rabbit are however missing from this film, and that makes it feel pretty empty.
The Evil Bong series has definitely not been a high production affair, and Evil Bong 420 definitely continues that. The action is entirely limited to the bowling alley, which is in keeping with the minimal sets of the other films (although they had at least two or three). Someone at least knows how to frame a shot and edit a scene in this film, as even though the dialogue goes on for far too long, at least the camera work breaks up the monotony a little. The CG is pretty bad, but that's expected. There's definitely a change in tone with this film, as it doesn't really make much attempt at a story, and instead just focuses more on being a lot more explicit and crude, mostly in the form of much more nudity and sex jokes. It overall feels a bit tasteless and devoid of any substance (not that there was much to begin with in this film series). On the one hand, I suppose it is appealing more to people who are watching this film while high, as they will have no real concern for the story, but the film still is mostly a lot of dialogue and set-up for things which don't happen. There's perhaps one or two funny jokes in the first part of the film, but the flat acting shaves off some of it's impact. Overall, I think it's fair to say that Evil Bong 420 is the low-point of the franchise (so far), and is fairly mindless in it's story, set-up and characters, with an altogether tasteless and crude sense of humour.