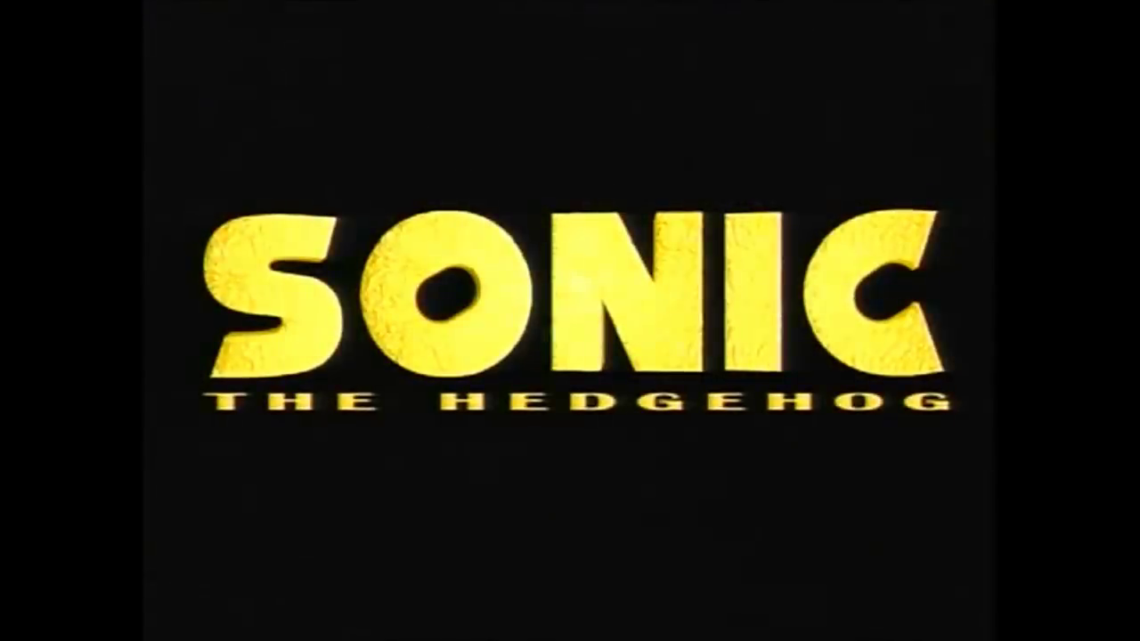 #401 – Sonic the Hedgehog (1996)
Sonic the Hedgehog (1996)
Film review #401
Director: Kazunori Ikegami
SYNOPSIS: Sonic the Hedgehog is visited with an urgent message from the President of Planet Freedom. When he goes to visit him, Sonic finds none other than his arch nemesis Dr. Robotnik, who actually wants Sonic's help in destroying Metal Robotnik, a robot who has taken over the city of Robotropolis, where the generator for the city is about to go critical and endanger the whole planet unless Sonic can go and defeat Metal Robotnik and shut the generator down. Meanwhile, Robotnik has his own schemes at work, including one for a certain "Hyper Metal Sonic"…
THOUGHTS/ANALYSIS: Sonic the Hedgehog is a 1997 animated film made from a two-part Original Video Animation (commonly known as OVA) released in Japan. The story opens up with Sonic and Tails relaxing on a beach when they are visited by an owl who is only referred to as "the old man." He tells them that the President of Planet Freedom wishes to see them urgently. When they arrive, Sonic and Tails find their nemesis Dr. Robotnik there, who actually wants their help. Robotnik has been forced out of his home of Robotropolis by Metal Robotnik, and the generator in the city will overload and destroy the planet soon if it is not shut down. Sonic and Tails agree to do it, and travel to Robotropolis. The story throws you into the middle of this world with little explanation of what is going on (with the brief exception of the world being divided between an upper world of floating islands, and a lower world of darkness where Robotropolis is). That's not necessary a problem though, as a blue hedgehog that runs really fast doesn't need too much of a backstory or exposition to engage the viewer. The characters are recognisable and act more or less how you would expect them too, so you get what you would want in that respect in a movie about the video game character.
Sonic and Tails arrive in the lower world of darkness and encounter Metal Robotnik, and battle takes place in the ruins of what seems to be New York City, suggesting planet Freedom is actually Earth in the distant future. The action is fast-paced and delivers what you'd expect, with lots of running and jumping all over the place. Sonic and Tails are saved by Knuckles, who again is more or less the character you would expect him to be. The second part of the film sees Sonic facing off against "Hyper Metal Sonic," a robot version of Sonic created by Robotnik. There's not too much to say about this part of the movie, as it is more or less a straight-up fight between Sonic and Metal Sonic, with the other characters sometimes interjecting. Again, this isn't so bad in terms of the characters and world themselves don't need to have a comprehensive story mapped out for you. I think it more or less delivers what it needs to, but since it clocks in at under an hour, it feels like there's a lot more that could have been done.
As mentioned, this movie was composed of a two-part Japanese animation, and re-edited into a single movie for an English release. The dubbing industry at the time was not particularly great, but the English voices are all pretty terrible. Sonic sounds very nasally, but has a bit of the attitude you would expect him to. Tails sounds awful and always sounds like he has a cold. Robotnik's voice is fairly decent, and sounds fairly similar to the voice he has in the video games that preceded this movie. The animation as well often feels cheap and fragmentary with a lack of frames making the animation feel rough, which destroys any sense of speed and fluidity that the movie really needs to show off Sonic's speed. A lot of the expressions of the characters and their style or reactions are those that are typical of Japanese animation, and don't really translate too well. This is again an issue around the early dubbing industry still finding its feet with how to approach the Japanese animation style.
Overall, Sonic the Hedgehog is a brief foray into the world of the titular character. It doesn't establish any deep story elements or incorporate any of the stories from the games, but relies on the recognisable characters doing what you would expect them to, and leaves the detail of the world to the imagination. The quality of animation and voices really hampers the feel of the film at points, and the style of animation is awkwardly interpreted at times, but there's some decent action scenes, and portrays the characters in a way that one would more or less expect.