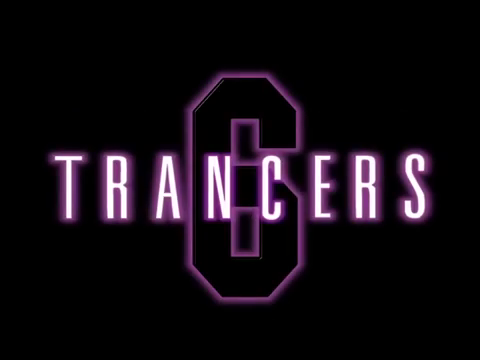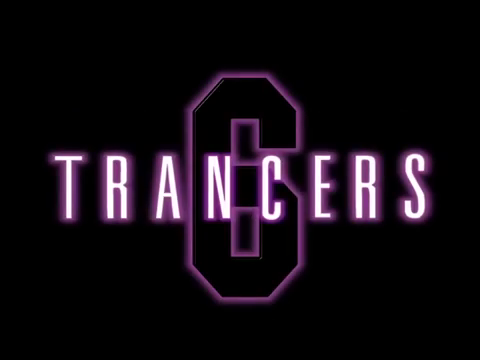 Trancers 6 (2002)
Film review #509
Director: Jay Woefel
SYNOPSIS: Trancer hunter Jack Deth is once again sent "down the line" back in time to hunt down a new Trancer threat. He ends up in the body of his daughter, whose lifestyle certainly doesn't fit with his own. In this new body and life, Deth must hunt down the Trancer threat and put a stop to it before his daughter is killed and he is wiped from existence.
THOUGHTS/ANALYSIS: Trancers 6 is a 2002 sci-fi film and the sixth film in the Trancers film series. In a return to the original premise of the films, Trancer hunter Jack Deth is sent back in time to inhabit the body of his daughter in the 21st century, to find and counter a new Trancer threat before they can kill his daughter and erase his existence. After the weird fantasy adventure of Trancers 4 and 5, this one returns to a more simple sci-fi action film. The absence of Tim Thomerson as Jack Deth in this film removes the only redeeming aspect of this film franchise: his caricature of cheesy action heroes was so ridiculous that it would be entertaining. His appearances in this film are limited to archive footage from previous films, and a stunt double playing his barely visible body strapped to a table in the future. Instead, we get Jack inhabiting his daughter Joanne…who is also his great-great grandmother, managing to create some sort of paradox or another, but this is glossed over, as the film doesn't really focus on details in general: it's straightforward, to the point, but that lack of detail really slows the film down after the first act, where it becomes apparent the film has very little substance. The film manages to feel both like a low-budget film from both the 80′s and the early 2000′s at the same time, which I suppose makes sense, but being released eighteen years after the first film, there's very little progress to show in terms of story, production, lore, or design.
Joanne (Jo) is basically everything Jack Deth isn't: a tee-total, vegan, meek nerd with a dull career. The majority of the humour in this film basically derives from Jack Deth being his foul-mouthed, smoking, misogynistic self, retorting everything that is said to him with a cheesy or inappropriate one-liner. The film is very much a one-trick pony in this regard, but honestly, it retains it's entertainment value throughout the film, and it is genuinely funny in parts by virtue of how purely cheesy it is. This has always been the Trancers films best aspect, and it is good to see that even without Thomserson, they are still able to pull it off. Zette Sullivan as Jo Deth manages to pull off Jack's style of speech and deliveries pretty well, and you can really believe that Jack is inhabiting her body. The line delivery is a bit flat sometimes, but there's definitely worse things about the film. The rest of the cast; from the supporting characters to the villains, really do not leave an impression. The new Trancer threat isn't really explained after Jack supposedly wiped them all out in the previous films: apparently it has something to do with meteors and radiation or something, but as mentioned, the intricacies of the plot aren't really the focus of the film.
Being a production by Full Moon Entertainment, you should expect a low-budget production, but this is bad even by their standards. The sets are limited to empty building, corridors, and some rural outdoors scene in the middle of nowhere. The special effects are really bad, but thankfully only used once when a guy is thrown out of a high-rise building, resulting in a hilariously bad effect. The gore and other effects are pretty standard, and are nothing too noteworthy; a lot of the production is very much what you would expect from these films, but there's also a distinct lack of trying to do anything unique, and an added amateur-ness in the camera work, acting and locations. Trancers 6 is a bad film, there's no escaping it: it is dull, poorly produced, and very threadbare on plot that it feels somewhat pointless. Despite all of that though, it still manages to recapture the absurd, over-the-top character of Jack Deth even without Thomserson's portrayal, and the twist of putting him into a young woman's body is just different enough to provide new entertainment value in the whole set-up. The film definitely relies on this sole gag to carry the whole film, but if you've made it through the previous Trancers films and got some laughs and entertainment from them, you can probably get a little more out of this last one.