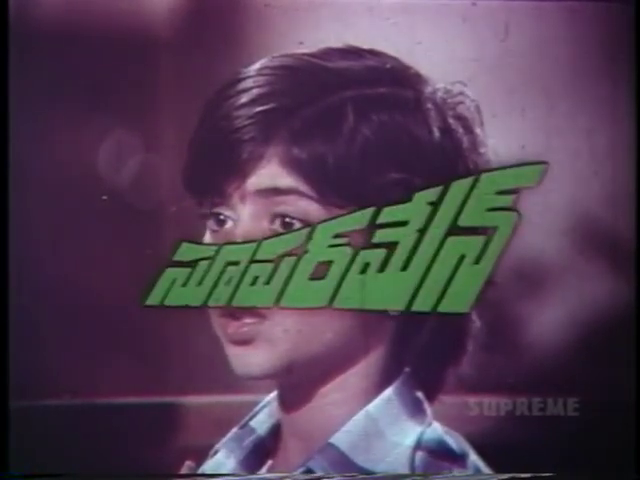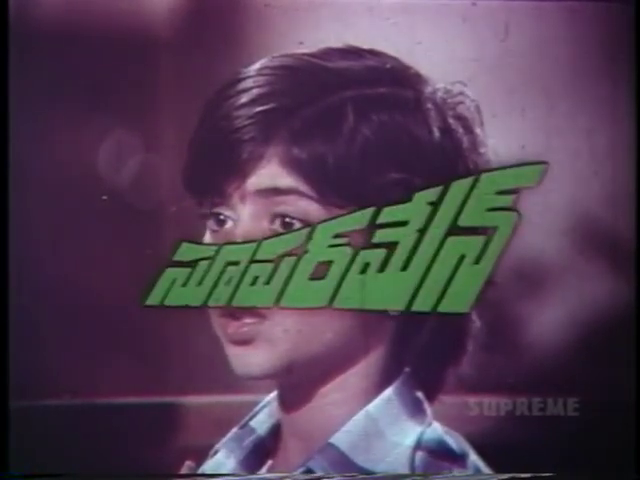 Superman (1980)
Film review #554
Director: V. Madhusudhana Rao
SYNOPSIS: Raja, a young boy, witnesses the death of his Mother and Father at the hands of burglars who have infiltrated their home. Raja prays to the God Hanuman for a way to avenge his parents, and is granted superpowers. He keeps the powers a secret until he is an adult, when he happens to find one of the men who killed his parents, and sets off to avenge them…
THOUGHTS/ANALYSIS: Superman is a 1980 Telugu film based on the DC comics superhero, although is definitely an unofficial and unlicensed adaptation. The opening sees the young boy Raja and his family on the eve of Hanuman Jayanthi, preparing for the day. While their preparations are underway, three burglars enter the home and kill Raja's Mother and Father while he hides. Raja prays to Hanuman for the power to avenge his parents, and is granted super powers. When he grows up, he begins tracking down his parents murderers. As you can probably tell, the plot has absolutely no correlation with the "official" superman story. In fact, Superman barely figures into the movie at all; it's mostly just a typical family drama about romance, and Raja's adopted sister bringing shame to the family by becoming pregnant outside of marriage, and Raja having to get her to marry the man that got her pregnant. The whole vengeance story arc is interweaved with the plot, but it's not really enough to make the film stand out, and the only superman bits are very typical scenarios where he saves out-of-control vehicles and such, made possible by some very cheap special effects and just reversing the footage.
Being an Indian film, there's plenty of dancing and musical numbers interspersed throughout the film, although none of it is fairly memorable or impressive, which is odd, because this is the one element that these films typically excel in. The one that sticks out is the bizarre musical number with Superman/Raja picking up his wife and taking her to the moon or something? The shots of the moon and Earth floating around as the two sing is…very disorienting. The characters also have some some bizarre outfits, including "Superman's" own outfit, adorned with a "H" on the chest, rather than the typical "S" (to represent "Hanuman" I suppose). The villains are overly dressed up in an almost comical fashion, with one wearing an oversized Stetson, and the main villain being absurdly overdressed like the cartoon version of an American businessman. Still, at least it makes the characters distinguishable.
Overall, Superman doesn't really make use of the titular character it is unofficially using, and is overshadowed by a more typical family-based drama and romance that you would expect to find in this type of film. Even then, the usual musical numbers, dancing and costumes are also underwhelming. The special effects are daft, the fighting silly, and a surprising amount of obviously fake blood makes this a somewhat entertaining film to watch only based on how absurd it is, and how little they adapt the source material they do not have the rights to.