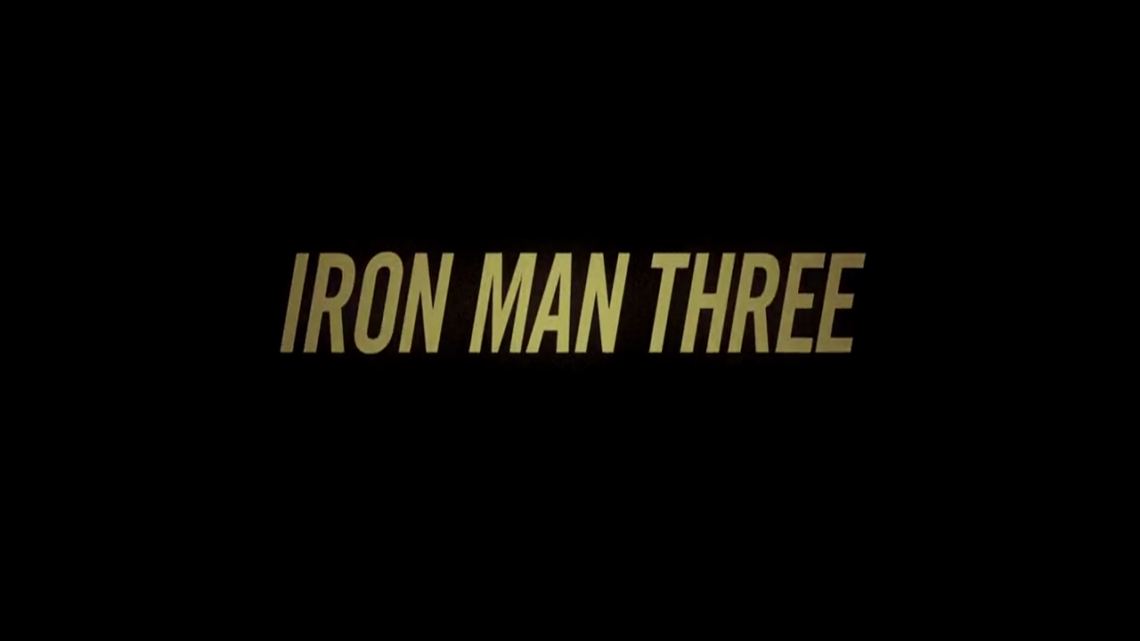 Iron Man 3 (2013)
Film review #348
Director: Shane Black
SYNOPSIS: Tony Stark is suffering from the trauma he experienced during the alien invasion in New York. and is burying himself in his work, much to the dismay of those around him. When Happy, his friend and head of security for Stark Industries, is seriously injured in a bomb attack orchestrated by a terrorist who calls himself "The Mandarin". Stark calls him out and decides to track him down, but The Mandarin comes to him, destroying his home and work, leaving him on the run and having to find a way to fix his suit and take down The Mandarin before he takes him out…
THOUGHTS/ANALYSIS: Iron Man 3 is a 2013 superhero film part of the marvel cinematic universe. The film takes place after the events of The Avengers, where Tony Stark (or Iron Man) had to travel through a wormhole that opened above New York City to close it and stop an alien invasion. the whole experience has left him suffering with anxiety about what happened, and is avoiding confronting it by not sleeping and burying himself in his work, much to the dismay of his now girlfriend Pepper Potts. Meanwhile, Pepper herself is busy running Stark Industries when she is approached by Aldrich Killian, who wants to work with Stark Industries to develop his "extremis" virus, which enhances the human body's capabilities in every way. Potts turns him down over fears the technology could be weaponised, but Happy Hogan, the chief of security, finds him and his bodyguard suspicious. He follows the bodyguard to a meeting where he exchanges a briefcase with someone, only to find that the guy is a suicide bomber, who detonates and leaves Happy serious injured in hospital. A terrorist known as the Mandarin claims responsibility for the attack, as well as several others that have taken place recently, and Stark takes notice, calling him out and warning him that he is going to stop him. Stark's hubris results in the Mandarin destroying his home and Stark to go into hiding, with only his own wits to re-build his suit and stop mandarin.
After the large scale, superhero adventure of The Avengers, it would be very difficult to top that with another Iron Man film without any of the other characters. Iron Man 3 pulls this off by making the plot a more down-to-earth story free of aliens or other over-the-top sci-fi elements, so it doesn't need to compete with its predecessor. Stark's anxiety over the events of The Avengers means that any discussion of those events or continuation of that story are actively avoided, as Stark cannot deal with the memories. This could have been just a cheap plot device to overlook previous events, but it is weaved into the story well, and provides a new and significant obstacle for Stark to overcome. We don't really get to see just what it is that Stark is haunted by in detail, but the whole concept of anxiety is that it does not have to be directed at a specific object or event. There's not really much of a resolution to this element of the story, and it doesn't feel like he really overcomes it, more that it just disappears and becomes a non-issue. Still, it's not too much of a problem.
The rest of the characters also put in a good performance, with returning characters building on their established roles and having a bigger role in Stark's life, showing him that he doesn't have to do things alone. Pepper Potts is a strong character who switches roles with Stark throughout, especially in terms of which one of them needs saving: sometimes it's Stark that needs saving from himself, other times it's Potts that needs rescuing, and it all balances out so that neither of them fall into a well-worn character trope. Colonel Rhodes also returns as the Iron Patriot, and holds Tony's feet to the fire in terms of his responsibilities. The new characters however, do not enjoy that same development. Maya Hansen, the scientist who helped develop extremis, has an uneven role that is set up strongly in the beginning, and who fades into obscurity mid-way through. Although she comes to Stark for help in stopping Aldrich Killian, it turns out she is still working for him, and gets Pepper kidnapped. When Stark is also kidnapped, it only takes around two sentences from him in order for her to change her mind and try to free him, for which Killian kills her. Apparently their was some re-writing done for the film which gave a lot of her role to Killian, and it definitely shows, as her role becomes pretty much redundant. The extremis soldier Brandt also apparently had much of her role given to another character, both of these decisions due to executives fearing that having female characters in such prominent roles would impact action figure or merchandising sales. This is a serious detriment to the film, as characters are built up and dropped without seemingly good reason, further diminishing their characters. The one new character which provides a worthwhile contribution is surprisingly the kid who finds Stark when he crashes after his house is destroyed. His character is pretty bland and full of typical tropes such as being bullied and an outcast, but thankfully his part isn't overplayed, and is on screen just long enough to serve it's purpose. Not an overly interesting character, but not an overly annoying one either.
The story has a few twists and turns that keep things interesting, although some of them don't really have too much consequence, such as Hansen's betrayal. The film is paced very well, and there's a mixture of humour, drama and action that keeps things fresh and entertaining. The climax of the film involving all of Stark's suits being A.I. piloted and having him jump in and out of them is a typical, flashy comic book sequence that doesn't disappoint, and is in keeping with Stark's over-the-top character. The main villain isn't all that special, but that's a long standing issue with these films. Overall, Iron Man 3 is an entertaining film that manages to lift the weight and story of its predecessors to make a stripped down hero vs villain story without losing the elements that make the character so loved. It firmly places itself within an established universe while also keeping it self-contained. The balance between action, drama and humour is well paced so there's no real lull in the storytelling, and it still manages to impress with busy and flashy spectacles that also develop its well-established characters. There's a number of issues around some of the character's roles being muddled and ultimately redundant, with some being given intense focus in the beginning only to disappear without significance later on. These problems don't spoil the film too much though, and I would say it surpasses Iron Man 2 with ease.