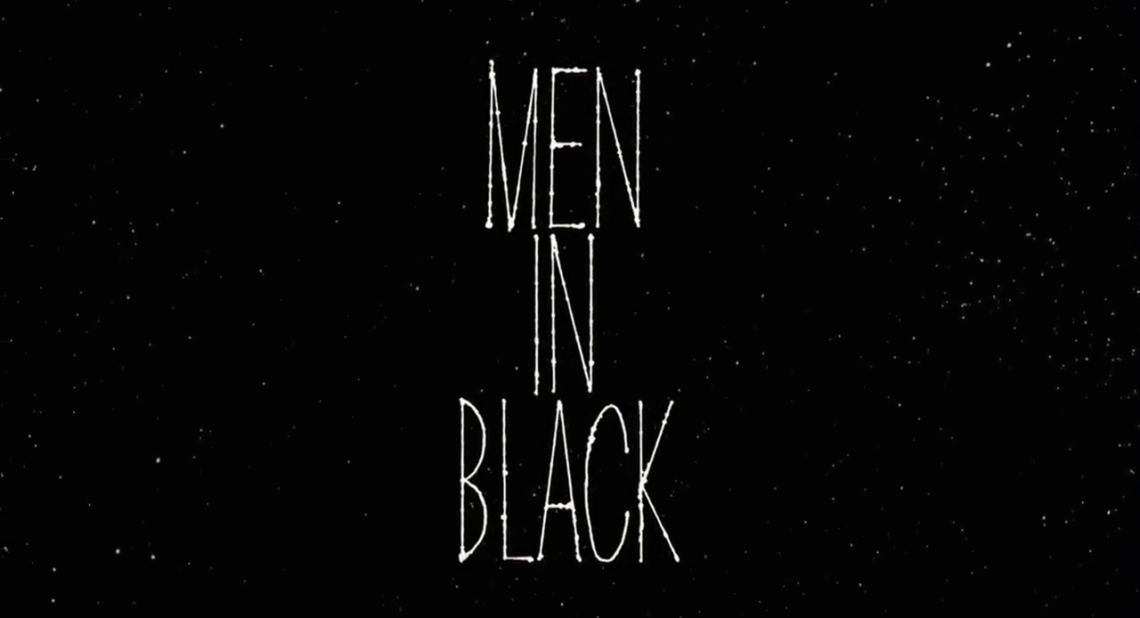 #533 – Men in Black (1997)
Men in Black (1997)
Film review #533
Director: Barry Sonnenfeld
SYNOPSIS: N.Y.P.D. detective James Edwards chases down a criminal that turns out to be an alien, but no one believes him, until a mysterious man dressed in black turns up, and ultimately wipes his memory. He does however, give him the chance to prove himself, and James becomes Agent J, the newest member of the Men in Black, a secret organisation that monitors and regulates alien activity on Earth. Meanwhile, an intergalactic threat that endangers the Earth emerges, and agents J and K must stop the alien menace and prevent the planet's destruction.
THOUGHTS/ANALYSIS: Men in Black is a 1997 sci-fi film loosely based on the comic series of the same name. The film centres around a secret organisation (unsurprisingly) called the Men in Black: who monitor and regulate alien activity on Earth, while keeping their existence hidden from the public. NYPD detective James Edwards chases down a suspect which turns out to be an alien in disguise, but no one believes him. That is, until a man dressed in a black suit arrives and confirms his suspicion that aliens are real. The man wipes James' memory, but gives him the opportunity to join the Men in Black. The best part of the film is definitely between agents J and K, as Will Smith and Tommy Lee Jones fit in to their roles perfectly, and their chemistry is very entertaining. It's perhaps a bit cliché with J being the streetwise, wisecracking cop, and K being the dry-humoured, grizzled veteran, but they definitely make the roles their own, and together they just work so well. The supporting cast also fit their roles well, and have very specific roles to play. The other plotline other than Agent K training J is one that involves a bug-like alien attempting to find a miniature galaxy that doubles as an energy source, and a diplomatic incident that threatens to end in the earth's destruction. It's not as interesting a plot point than J and K's development, and when the film moves towards the climax, the film does lose focus a bit. Nevertheless, it's still an entertaining ride, and a comfortable runtime so that it doesn't overstay it's welcome.
The film makes considerable effort to create it's world, and the sets, designs and effects all help build it up into something imaginative and fun. The Men in Black headquarters, and their weapons and gadgets are slick, the alien designs are varied and obviously have had a lot of effort put into them, and although the CG has obviously aged a bit since 1997, it still looks decent and doesn't disrupt the enjoyment of the film. Add to this the recognisable soundtrack by Danny Elfman, and you have a very competent production all round. Apart from the film losing momentum near the end, Men in Black is a fun, entertaining film that gets the best out of it's cast and those behind the scenes. It was also successful enough to launch a franchise, including sequels, an animated series, and video games. The film opens up plenty of possibilities to be explored, but never gets too heavy with the lore and exposition, and focuses on being an entertaining film that, while leans a lot on the buddy-cop trope and the rookie partnered with a veteran, it has enough of a twist on it, and amplified by the lead's chemistry, it feels fresh enough. It still holds up as a good film with enough humour and action to make it worth a watch if you've never seen it before.