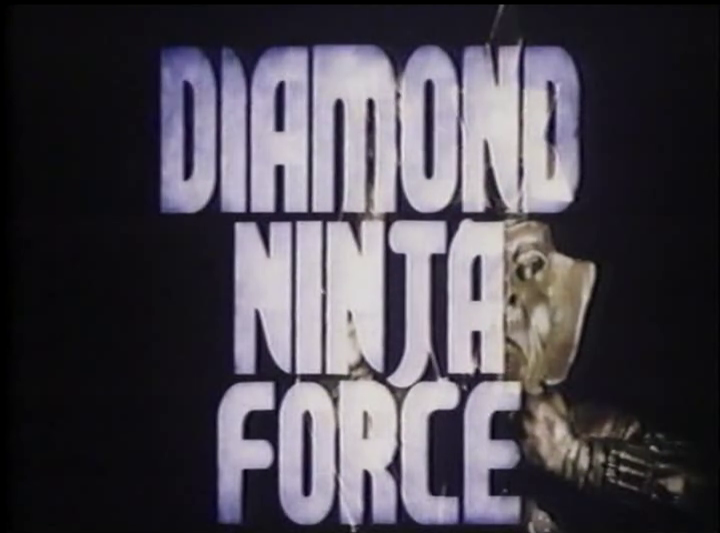 #577 – Diamond Ninja Force (1988)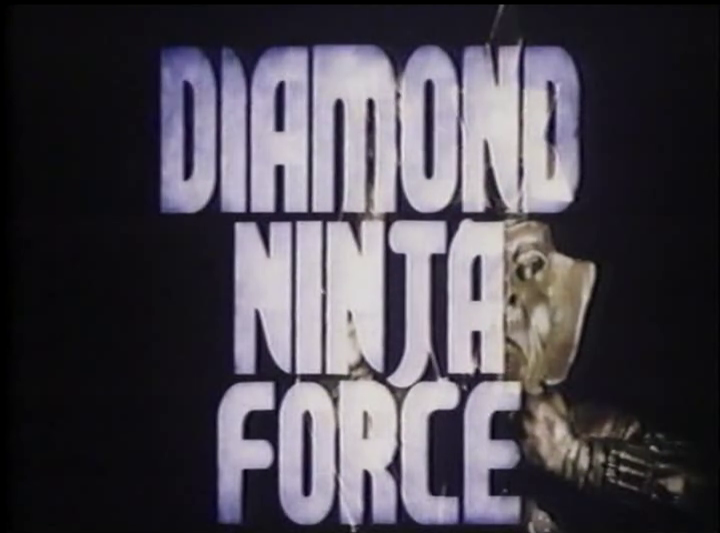 Diamond Ninja Force (1988)
Film review #577
Director: Godfrey Ho
SYNOPSIS: Construction work unearths human remains that turn out to be the burial site of the magical Black Ninja Clan. Their descendants try to blackmail the land owners to sell the land of them but they refuse, forcing the Black Ninja Clan to hire a witch to mess with them. the owners hire Gordon, a magical ninja from another clan, to defeat the Black Ninja Clan.
THOUGHTS/ANALYSIS: Diamond Ninja Force is a 1988 martial arts film. The plot revolves around Gordon, a ninja who is hired to stop the evil Black Ninja Clan from blackmailing and threatening a landowner and his family who have unearthed the burial grounds of the Black Ninja Clan following some construction work there. The clan also hire a witch to use her magic on the landowner's family, so they call in Gordon, another ninja to stop the Black Ninja Clan. If the plot sounds all over the place, then there is good reason for that: that's exactly what it is. The film opens up with an introduction by martial artist Shô Kosuge, who introduces the katana to viewers; he does not, however, mention the film you are about to watch in any capacity. The film itself doesn't make much sense, in part because it is composed of bits of different films stitched together that barely relate to one another. There's a horror film about a family being haunted by an evil spirit that forms part of the plot, and the scenes with Gordon in are clearly made after to fit around them. As a result of this mish-mash of footage, the film has no sense of pacing or structure. Some scenes last far too long, such as the awkward sex scene, and the whole sub-plot concerning a horny witch relates to nothing. In fact, the whole element of magic just makes little sense.
Gordon seems to be the least likely candidate for a ninja that you could possibly imagine: he is a middle-aged, moustached white man. What sort of Ninja clan he is supposed to be descended from I have no idea. Richard Harrison, who plays Gordon, also played a ninja in a previous Godfrey Ho film: Ninja Terminator, but this is not a sequel to that film, as the character he played in that film was named Harry. however, he had the same wife, ninja powers, and even the same Garfield-shaped phone he would use, which just makes things even more confusing. The rest of the characters don't really make much of an impact: their voices are dubbed over the footage from other films so there's very little holding everything together. While there is clearly a bit of choreography done in the fight scenes, it offers nothing exciting or special; just some backflipping to dodge some bullets which seems wholly inefficient. Overall, Diamond Ninja Force is a mess, but an expected mess typical of Ho's work. The lack of any kind of pacing, reason or coherence in this film makes it tough to get through, and while there's a few points that are pretty funny because of how bad or out of place they are (such as the Garfield phone), on the whole it just fails to be entertaining. Maybe worth a watch just to see how absurd it is.